UMass will bring back goaltender Matt Murray, who had entered the transfer portal not long after the Minutemen won the national championship. UMass made the announcement on its social media channels that Murray was set to return. This past season he appeared in 14 games and finished with a 1.97 GAA and .917 save percentage.
CLICK ON THE PLAYER LINK ON EACH PLAYER TO GO TO THE PLAYER'S BIO AND SCOUTING PAGE
2001-born D Nicholas Kent commits to Mercyhurst for 2022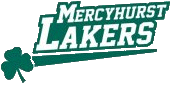 Kent is a California native who has played the last two seasons for the Vernon Vipers in the BCHL. This past season, he appeared in 20 games and finished with three goals and 11 assists. Two seasons ago, as a BCHL rookie, he scored 14 points in 41 games.
Kent played for the Delta Hockey Academy from his U15 year through his U18 season. After that, he played one season for the Wenatchee Wild in the BCHL and then split a year with the Buffalo Jr. Sabres (OJHL) and Green Bay Gamblers (USHL) in 2018-19.
NZ Scouts: He's a great skating, undersized defenseman out of Delta Academy in Western Canada. The California native had a strong showing at the Select 15 Festival in Buffalo last summer and followed that up here as well. While he lacks the size to be a true shut down defenseman at this point in his development, he's very smart and has natural defensive awareness. He picks up the open guy, he defends well with his stick and plays tight gaps. His breakouts were excellent as he has the agility and quickness to evade forecheckers and the hands to deliver quick, tape to tape passes up the ice.
2002-born F Nick Rheaume commits to UMass Lowell for 2022

Rheaume is a 6-foot-1 forward from Quebec who played 20 games for Prince George in the BCHL this season, where he posted 6 goals and 8 assists. Prior to the BCHL, Rheaume played for Cushing Academy and the Eastern Mass Senators.
NZ Scouts: Enters the OZ with his head up and his feet moving. Can stop on a dime and distribute the puck to his teammates entering the zone. Additionally – on line rushes, does a great job at middle driving and bringing the defenders back with him to create more time and space for his line-mates. Utilizes his cut-backs and makes smart plays with the puck. Doesn't force plays or make unnecessary turnovers – either finds his teammates, creates a cycle, or holds onto the puck to find space and time. Tough to defend against because of his versatility. 
2002-born F Luke Kron commits to St. Thomas for 2022

Kron is an Andover, Minn. native who played for the Minnesota Magicians this past season. In 39 games for the Magicians (NAHL), he scored 6 goals and added 13 assists.
Prior to joining the NAHL, Kron captained the Andover High School team in 2020, where he finished his senior season with 37 points in 21 games.
NZ Scouts: Luke is another player that goes under the radar a bit due to not being ultra-dynamic. What he does bring is reliability and production. Kron is a player that is always around the high traffic areas and finds ways. A heart and soul type of player who always rises to the occasion when the going gets tough.
2003-born F Stiven Sardaryan commits to New Hampshire for 2022

The 6-foot-1 Russian is likely headed to the USHL next season after committing to play collegiately at UNH. This past season he had 30 points in 50 games for Krasnaya in the MHL, which is Russia's top junior league.
In 2019-20, while playing for CSKA Moscow's U18 team, Sardaryan had 28 goals and 57 assists in just 24 games.
2001-born G Edvard Nordlund commits to UMass Lowell for 2021

The Stockholm native will head to UMass Lowell this fall after spending one season in the NAHL with Danbury. In 17 games this season for the Jr. Hat Tricks, he finished with a 3.03 GAA and .902 save percentage.
Nordlund played for AIK in Sweden prior to joining the Hat Tricks this past season.