2000 (F) Georgi Merkulov has committed to Ohio State for 2021

Merkulov is from Russia but is currently in his second season of hockey in the U.S. playing for the Youngstown Phantoms in the USHL. This season Merkulov has 37 points (12 goals, 25 assists) in 35 games and he debuted last season with 33 points ( goals, 27 assists) in 36 games.
Merkulov has an impressive 70 points (18 goals, 52 assists) in 71 USHL games.
NZ Scouts: "Merkulov is a speedy forward for the Phantoms who has a high compete for level and is relentless in pursuit of the puck. His skating allows him to get up ice in a hurry and he consistently acts as the first man in on the forecheck for Youngstown. When he is hunting the puck he drives his feet and leads with his stick, closing space quickly and forcing defenders to make mistakes with the puck. After creating loose pucks or turnovers, Merkulov showed his competitive level by battling hard to win possession and establish the offence for his team."
2001 (F) Steve Castagna commits to Bentley for 2021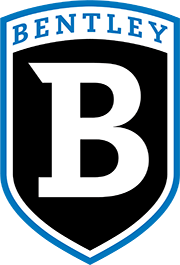 Castagna is a forward from British Columbia who has played the last three seasons for the Alberni Valley Bulldogs in the BCHL. This past season, Castagana had 14 points in 8 games this season (7 goals, 7 assists). Last season he finished with 11 goals and 17 assists in 56 games.
Castagna came up through the Burnaby Winter Club in the CSSHL.
NZ Scouts: "Relentless on the fore-check. Picks pockets and has a quick transition game. On the 1st goal of the game (April 11, 2021), Castagna fore-checked with a purpose and forced a turnover. After poking away the loose puck, he went to the slot area, received a pass with his head up and hammered a one-timer top shelf. His pursuit of the puck was impressive. In all three zones he hunts down his opponents and continued to force turnovers throughout the game. Is an automatic threat with the puck! Can deceive defenders in 1 on 1 situations by moving his feet, having his head up, and changing the angle of his hands/stick. It's no surprise he scored 4 goals in this game as he consistently puts himself into high danger scoring areas.
The transfer portal continues to heat up
Brad Elliott Schlossman of The Grand Forks Herald reported that Lake Superior State forward Ashton Calder will transfer to North Dakota out of the transfer portal. Calder was one of the highest-profile players remaining in the portal after entering just last week. Schlossman also reported yesterday that Northern Michigan forward Griffin Loughran is in the transfer portal. The 22-year-old will be a senior this season. This past season he had 15 points (5 goals, 15 assists) in 16 games. Two seasons ago, when he was a sophomore, Loughran scored 23 goals for the Wildcats.
Jess Myers of The Rink LIve reported that Minnesota forward Nathan Burke will transfer to Bowling Green, and a BGSU source confirmed the move on Thursday. Burke had four goals and three assists in 26 games this past season.
John Buccigross reported today that former Union and Providence forward Jack Adams is headed to Notre Dame out of the portal.
In other portal news, UVM forward Mickey Burns is headed to Robert Morris.
Colorado College forward Grant Cruikshank committed to Minnesota. Cruikshank was also being pursued by North Dakota and Boston College, among others.
With the extra COVID year, Cruikshank will have two seasons of eligibility remaining. He had 30 goals in 90 games for Colorado College, including eight goals in 16 games this season.
Vermont committed Minnesota defenseman Robbie Stucker out of the portal. He's a Columbus draft pick who will be a senior next season. He had appeared in 79 games and had 2 goals and 14 assists for the Gophers.
UMass Lowell forward Matt Brown is headed to Boston University. Brown was one of UMass Lowell's leading scorers the past two seasons. He'll be a junior at BU next year and heads to the Terriers after posting 14 goals and 23 assists in 52 games over his first two seasons.
Stucker and Brown both had a lot of interest that spanned teams from multiple conferences.
Providence added Denver forward Kohen Olischefski. He has emerged offensively the past two seasons, posting 13 goals and 21 assists (34 points) in 59 games his junior and senior season at Denver.
AIC made a big addition with Minnesota State forward Chris Van Os-Shaw. Os-Shaw struggled to gain his footing at Mankato, but he's a former Jr. A Player of the Year in Canada and has huge potential at AIC. Meanwhile, Sacred Heart added Miami defenseman Rourke Russell for his fifth season.
Sacred Heart also added Quinnipiac defenseman Logan Britt, Yale forward Dante Palecco and Michigan forward Dakota Raabe.
UMass Lowell picked up two players out of the portal in Colgate senior defenseman Nick Austin and Neb.-Omaha forward Ryan Brushett. Brushett is a sophomore and will have two years of eligibility remaining.
Lake Superior State defenseman Michael Mannara, who has appeared in just two games over the last two seasons, is transferring to York University in Canada. Long Island defenseman Brett Humberstone is transferring to D-III Wisconsin-Stevens Point.
Portal entries included St. Cloud State defenseman Trevor Zins and Northern Michigan defenseman Mason Palmer.