2000 (F) Andrew Lantry commits to SUNY-Potsdam for 2021

Lantry is from Brasher Falls, N.Y and he played high school hockey in the region for St. Lawrence Central. After scoring 20 points in 21 games as a senior, he moved to the EHLP with the New Hampshire Avalanche and this season he's in the EHL with the New England Wolves.
2000 (F) Kyler Grundy has committed to St. Thomas for 2021

Grundy is a 6-foot-1 Wisconsin native who had a nice season for the Green Bay Gamblers in the USHL this season, posting 15 points in 37 games. Last season in 48 games he scored 11 goals and added 21 assists.
Grundy played for the Milwaukee Jr. Admirals in the T1EHL prior to playing junior hockey with the Minnesota Magicians (NAHL) and then the Gamblers.
NZ Scouts: "Grundy is a long, strong power forward who has enough skill to make plays and enough speed to be a force on the forecheck and challenge defenders on the rush. He plays an honest center role; he's tough in front of both nets, he stops on pucks, his stick is on the ice and doesn't try to do too much."
2000 (D) Jake Beaune has committed to Robert Morris for 2021

Beaune adds some size to the Robert Morris blue line at 6-foot-3. He's a native of Livonia, Mich., a town that has produced multiple Division I players.
Beaune appeared in 45 games for the Lincoln Stars (USHL) this season and has 7 goals and 8 assists. Prior to the USHL, he played two seasons with the Aberdeen Wings (NAHL) and captained the team in 2019-20.
NZ Scouts: "He did a great job of keeping his gaps tight and using his reach to eliminate options for opponents, especially through the neutral zone. This helped him shut down a number of rush chances against. On one particular play, a Sioux City forward decided to try Beaune 1 on 1 and the Lincoln defenseman made him pay the price by angling and riding the Musketeer player hard into the boards."
2000 (F) Jeremy Davidson has committed to Michigan State for 2021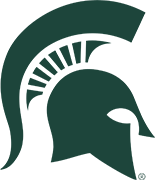 Davidson played one season at UMass in 2019-20 and then returned to the USHL this past season. In 22 games at UMass he had 1 goal and 2 assists. This season for the Fargo Force (USHL), he scored 13 goals and added 25 assists for 38 points in 50 games.
Davidson played for Fargo prior to joining UMass in 2019.
2000 (F) Timo Bakos has committed to Lake Superior State for 2021

Bakos is headed back to the U.S. after he played in Germany this past season. In 2019-20 Bakos, whose father had a long pro career in Germany, appeared in 41 games for Sioux Falls in the USHL and posted 7 goals and 8 assists.
Bakos has several seasons of international experience, having been rostered on Germany's U17, U18, U19 and U20 teams.
2001 (G) Jackson Glassford has committed to Long Island for 2021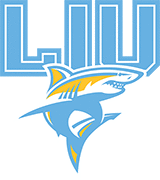 Glassford has some size in the crease at 6-foot-4. He played for Alberni Valley in the BCHL this season and posted a 3.25 GAA and .915 save percentage.
Those numbers suggest that Glassford has faced a lot of shots, on average. His team is 12-7-1 in games he has started this season.
NZ Scouts: "When rebounds happened, he was able to direct them into the either the corners or into the netting. Played a solid game being an athletic goalie playing pucks up quick and accurately to his teammates."