2002 (G) Hugo Ollas commits to Merrimack for 2021

Ollas is a huge — literally — commitment for the Warriors. He measures 6-foot-8 and was drafted by the New York Rangers in the seventh round of the 2020 NHL Draft.
"Ollas' style in net is like a typical modern well-schooled goaltender," Elite Prospects wrote in their 2020 NHL Draft Guide. "He goes down on his knees extremely early and uses his substantial 6-8 frame to stop pucks and to cut off shooting lanes. He never made any unnecessary movements and has a close to robotic way to handle himself."
Ollas appeared in nine games for Linkoping's J20 team this season and posted a 2.20 GAA and .906 save percentage. Last season he appeared in 20 games for the organization's J20 team and posted a 2.43 GAA and .895 save percentage.
2001 (F) Kyle Gaffney commits to Alaska Fairbanks for 2021
Gaffney is a Plymouth, Mich. native who appeared in 32 games for the Aberdeen Wings (NAHL) this season and he posted 1 goal and 12 assists.
Prior to the NAHL, Gaffney played high school hockey at Detroit Catholic Central, which has produced several NCAA players. RPI goalie Alex Calvaruso is a Detroit Catholic Central alum as are Anchorage defenseman Andrew Lane and former Merrimack forward Michael Babcock.
NZ Scouts: "He has good north-south speed and has a good set of hands when attacking defenders one on one. Multiple times this weekend he beat defenders on the rush and created odd man chances by using his hands and speed to beat defensemen on the attack. He also did a solid job in the face-off circle, showing good compete and ability to win draws clean."
Wisconsin adds two players out of the transfer portal

Bowling Green forward Max Johnson is transferring to Wisconsin. Johnson appeared in 27 games this season and posted 10 goals and 14 assists.
But the Badgers weren't done. Tony Granato's team also added Minnesota goaltender Jared Moe, who was stuck behind Jack LaFontaine this season (3 games played) but he did appear in 16 games last year and posted a 2.46 GAA and .915 save percentage as a freshman. Moe was a standout in the USHL before committing to Minnesota and the Winnipeg draft pick will slide into a goaltending room that also currently includes Cameron Rowe, who split time with Robbie Beydoun this season.
Mercyhurst adds Notre Dame forward out of the portal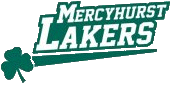 Mercyhurst has added Notre Dame forward Pierce Crawford out of the transfer portal. Crawford had four points in 27 games this season and has played 106 career games for the Fighting Irish with four goals and eight assists. Crawford likely slides into a more offensive role with the Lakers.