2002 (F) Hunter Brazier commits to RIT for 2022

Brazier is a native of Val Caron, Ontario. He was slated to play the 2020-21 season with the Kemptville 73's in the CCHL before COVID-19 impacted the season. Brazier debuted with the 73's last season and he posted 14 goals and 16 assists in 57 games. Prior to joining the CCHL he played one season for the French River Rapids in the NOJHL and he scored 24 goals and 17 assists in 55 games during the 2018-19 season.
NZ Scouts: "Brazier is a great-skating winger who is quick and skilled. He uses his shiftiness to beat defenseman along with his impressive stickhandling. He was one of Kemptville's better skaters and provided most of the pace on his line. Had a nifty snipe where he entered the zone and pull-dragged and released a nice shot low glove."
2001 (D) Tucker Hodgson commits to Bentley for 2021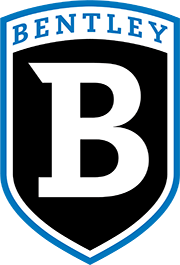 Hodgson played 48 games for the Fargo Force this season and posted four assists. He's a 6-foot-2 defenseman from Grand Forks, N.D. and he played at Grand Forks Central High School. Prior to joining the USHL, Hodgson played one season (in 2019-20) for the Steinback Pistons in the MJHL.
In our 2001 national rankings, we had Hodgson ranked as the No. 58 player in the USHL.
2002 (G) T.J. Semptimphelter commits to Northeastern for 2021

After three seasons at The Lawrenceville School, Semptimphelter has had a breakout season for the Boston Jr. Bruins in the NCDC this season. In 30 games the 6-foot-1 goaltender posted a 2.05 GAA and a .933 save percentage.
Last season at Lawrenceville he appeared in 25 games with a 2.33 GAA and .925 save percentage. He has guided teams to three AYHL championships as a 15U, 16U, and 18U player with the Mercer Chiefs and North Jersey Avalanche. Semptimphelter was also an invitee to the 2019 Select 16 Festival and the 2020 Select 17 Festival.
NZ Scouts: "TJ is able to maintain good vision when the puck is being worked up high in the zone. TJ also has very good rebound control. He is able to tie pucks up and deflect pucks into corners with ease. This allows his team to get changes and have opportunities to clear the puck. When TJ drops to his butterfly, he is disciplined with his shoulder positioning because he keeps them up tall. He has decent size standing at 6'1 but TJ sure does maximize all of his frame as he's patient and smart in reading the shooters blade. He made a handful of shoulder saves in this game simply because of his strong positioning."
Commitments flying in from the transfer portal
Arizona State committed Bowling Green transfer Tim Theocharidis. The 22-year-old just finished his junior season and he had 5 goals and 10 assists in 31 games this season. Over three seasons he has appeared in 103 games with 12 goals and 27 assists.
Arizona State head coach Greg Powers said in his season wrap-up media session that the Sun Devils had room to retain fifth-year seniors as well as add a few. Theocharidis will reportedly be eligible immediately (likely as a graduate transfer).
Notre Dame goalie Dylan St. Cyr is headed to Quinnipiac as a grad transfer. St. Cyr appeared in 22 games for the Irish this season and finished with a 2.44 GAA and .921 save percentage.
In other transfer portal commitments, Miami senior forward Casey Gilling is headed to Minnesota Duluth next season. Gilling had 15 points (4 goals, 11 assists) in 23 games this season as Miami's assistant captain and in four seasons he had 26 goals and 51 assists in 131 games.
BU forward Jake Wise is reportedly headed to Ohio State out of the portal. Wise is a third-round pick of the Chicago Blackhawks.
Merrimack has added Minnesota State transfer Colby Bukes out of the transfer portal. Bukes was limited to just five games in two seasons at Mankato but he was a top defenseman in the USHL prior to arriving there. We had had Bukes rated as a 4.5-star recruit out of the USHL. Bukes had 6 goals and 30 assists in 58 games for Muskegon (USHL) in 2018-19. He also had 28 points in 59 games for Muskegon the year before.