'02 F Joel Maatta commits to Vermont for 2021

Maatta is a former Michigan State commit who has found a landing spot with new Vermont coach Todd Woodcroft. A native of Finland, Maatta has been in the U.S> since last season, when he debuted with Sioux City in the USHL and posted 11 goals and 14 assists in 43 games.
This season he has appeared in 37 games for the Musketeers and has 5 goals and 8 assists.
Maatta has international experience with Finland's U16, U17 and U18 teams and also played for Finland's U13 team at the World Selects in 2015.
NZ Scouts: "Maatta is a smart, physical forward for the Musketeers that has really good vision and playmaking ability. The Finnish born forward is strong on his skates and played a hard style of hockey. He finished his hits on the forecheck and out muscled opponents in puck battles. Maatta was extremely effective in the offensive zone for the Musketeers, shielding the puck from defenders with his body and making heads up plays with the puck. He has great vision and utilizes it to set his teammates up or find ways to force the puck to the net. On multiple occasions he was able to lower his shoulder and bully his way to the net front with the puck."
'00 F Jere Vaisanen commits to Bemidji State for 2021

Vaisanen is another Finnish native who will turn 21 years old in June. He's currently in his first U.S. season with the Amarillo Bulls (NAHL), where he has 13 goals and 17 assists in 34 games.
Vaisanen played for the Blues organization in Finland the last couple of seasons as well as Kiekko-Espoo. He also played in Norway's U21 league.
NZ Scouts: "Vaisanen is a skilled player that shows good poise on the ice and patience as well. He is a player that is able to find soft areas in the offensive zone without defenders noticing, and once there is able to get pucks on net with one-timers and quick shots effectively. He showed his shooting ability on a very nice quick shot goal on the power play where he was able to catch the pass on his backhand, and without stickhandling get a hard shot over the goalie's shoulder."
'01 D Hugo Allais commits to Bemidji State for 2021

The Beavers will have an international flavor next season with the additions of Vaisanen and now Hugo Allais, a 5-foot-10 defender from France.
Allais has been in North America since 2016 when he laned in Quebec. The last three seasons he's spent with Sorel-Tracey Rebelles in the QCHL (he hasn't played this season because the league is on hold).
Allais has a lot of international experience. In 2018 he played for France's U18 at the Under-18s. Last season he played for France at the World Juniors.
'01 F Peyton Hart commits to UW-Stout for 2021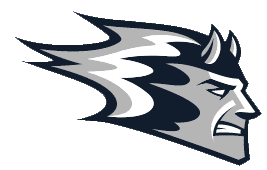 Hart is a 6-foot-1 forward from Delafield, Wisc. He was ranked No. 143 in our 2001 National Rankings among NAHL players.
This season he has appeared in 36 games for the Rochester Grizzlies and has scored 20 goals and added 19 assists. Last season he had 43 points in 44 games for the Grizzlies while also appearing in six games for the Austin Bruins in the NAHL.