'04 F Jimmy Snuggerud commits to Minnesota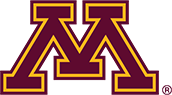 Snuggerud is a Minnesota native who comes from a hockey family. His father, Dave, is a former Gopher and his cousin Luc played at Omaha.
Snuggerud appeared in 48 total games for the U.S. NTDP U17 team this season and he scored 16 goals and added 14 assists for 30 points. Snuggerud previously played for Chaska High. Eligible for the 2022 NHL Draft, Snuggerud likely arrives at Minnesota in 2022.
NZ Scouts: "Jimmy has good size with a strong skating stride who will carry the puck into the offensive zone and will drive to the net or pull up and look for the late guy. He scored a top shelf goal as he beat the defender off of the boards. He has a quick release as he had some other scoring opportunities. He is effective on the cycle as he uses his size and puck handling skills to protect the puck and will find the open player in the slot or his point men. He will drive to the net looking for rebounds or to screen the goalie."
'00 LW Zack Nazzarett commits to LIU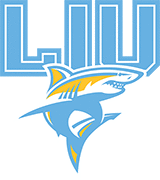 Nazzarett is technically a transfer from Alaska-Anchorage, where he had 11 points (7 goals, 4 assists) in 19 games last season for the Seawolves. Nazzarett appeared in 15 games for the New Jersey Junior Titans in the NAHL this season, where he posted six goals and eight assists for 14 points.
Before Anchorage, Nazzarett played in the USHL for Youngstown and Muskegon.
'02 G Luke Pavicich commits to UMass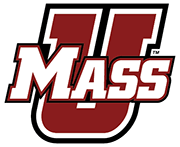 The Minutemen may have landed their goalie of the future in Pavicich. He's 18 years old and already 6-foot-3. The New York native has appeared in 21 games for Kenai River in the NAHL this season, where he has posted a 2.73 GAA and a .925 save percentage.
Pavicich will join fellow '02 goalie Colin Purcell on the UMass' future roster. Purcell is 6-foot-6, so the Minutemen will have a lot of size in the crease down the road.
NZ Scouts: "He is a big goalie that plays a big style, and does a good job of using his size to give shooters nothing to shoot at. He possesses decent athletic ability which paired with his size makes him a threat in goal. His butterfly is wide and covers the lower part of the net well from any angle a shot is taken. He had some struggles in this game with rebound control at times, but he did keep his rebounds in front of him for the most part. This is a better scenario then having rebounds go to the weak side of the ice. He is a tough goalie to beat on the first shot, and with his athletic ability, he has the ability to make big saves on lateral plays as well."
'01 D Thomas Schweighardt commits to UMass Lowell

Schweighardt is a New Jersey native who who has been with the Omaha Lancers in the USHL this season, where he has scored two goals and added six assists in 32 games. Last season he played for Cedar Rapids in the USHL.
Schweighardt also has experience with the Jersey Hitmen and played at Don Bosco Prep.
NZ Scouts: "Is a mobile defender who has a flair for the offensive end. He is able to get around the rink effectively and change direction fluidly but the most notable aspect of his game here was his concentration on the puck. He knew the best route to get it back when he didn't have it and he knew what it took to maintain possession when he did. He anticipated well in this singular game and was able to step up and take away passing lanes."