G – Reilly Herbst ('00) commits to Ohio State for 2021

You could call him a late-bloomer. Herbst is a Colorado native who has been in the USHL with Chicago and Dubuque this season, appearing in five games total.
He spent last season with the Vernon Vipers in the BCHL, where he posted a 2.81 GAA and .901 save percentage in 34 games. Herbst came up through the Selects Academy and Colorado Thunderbirds programs, and participated in USA Hockey's Select 16 camp in 2017.
NZ Scouts: 'He is a competitor in net that battles well in his crease to make saves during net-front scrums. He made a couple of nice breakaway saves with his hands, that he was able to do with his body control and hand positioning. He seemed to really thrive anytime plays occurred near the crease, especially on plays where the puck was passed from behind the net to an attacker right in front. He is efficient with his movements and didn't open up holes when making saves while in movement as well. It will be fun to watch as he continues to settle in with his new team going forward."
F – Ethan Bastien ('00) commits to Endicott for 2021

Bastien has had a really well-rounded career, playing in the USPHL for the Boston Jr. Bruins and then played some prep hockey with Lawrence Academy. He has spent the last two seasons honing his game in the NCDC, first with the Islanders and then with the New Jersey Rockets and this season with the Boston Advantage.
In 37 games with the Advantage this year, he has six goals and 11 assists. He had 14 goals and 14 assists in 47 combined games between the Islanders and Rockets last season.
NZ Scouts: "Bastien is a strong skating power forward who is crafty around the net. Ethan has a powerful stride and is strong at puck protection. During the game Ethan created his own offense by shielding off defenders down low and working his way to the front of the net."
F – Ryan Bell ('01) commits to Endicott for 2021

Bell will join Bastiens at Endicott after finishing up a four-year prep career at The Rivers School this season.
Originally from Waltham, Mass., Bell measures 6-foot-1 and weighs in at 170 pounds.
F – Chase Reynolds ('00) commits to Saint Anselm for 2021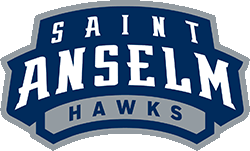 Reynolds has spent his entire junior career with the Springfield Jr. Pics in the USPHL. He joined the organization as an 18U player in 2017 after playing his 16U hockey with the Hartford Jr. Wolfpack (he's a Conn. native).
This season he has appeared in 40 games for the Jr. Pics USPHL Premiere team, where he has 14 goals and 12 assists. Last season he had seven goals and 26 assists in 41 games for the premiere team.