2002 F Wyatt Schingoethe commits to Western Michigan for 2021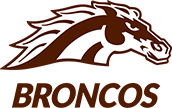 Schingoethe, an Illinois native, has been on the radar of college coaches since he was 14 years old. In 2016, as a 14-year-old he committed to Notre Dame and then in 2019, when he was 17 years old, he had committed to Denver.
In 23 games this season for the Waterloo Black Hawks in the USHL, Schingoethe has eight goals and six assists for 14 points. Last year, in a full season with Waterloo, he had 17 goals and 21 assists in 27 games.
NZ Scouts: "His release and willingness to put pucks on net resulted in the three goals. On his first goal, Schingoethe fired a quick shot from the slot that beat the goalie. On his second goal was another quick shot in front and his third was a wrap around chance after he jumped on a loose puck in the net area. On each of these plays he was quick with his decision making, underhanded the puck, and made sure he got the puck on net. "
2002 D Nolan Hayes commits to Sacred Heart for 2021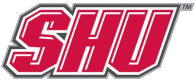 Hayes is a 6-foot-1 Milton, Mass. native who is playing for the South Shore Kings in the NCDC this season after a prep career that included stops at Thayer Academy and Cushions Academy.
Last year at Cushing, Hayes had 10 goals and 20 assists in 34 games on the blue line. This season with the Kings in the NCHC, he has eight goals and 10 assists in 33 games.
Joining South Shore this season was a mini-homecoming for Hayes, who also dressed for the Kings at the Quebec Pee Wee Tournament in 2015.
NZ Scouts: "Nolan was the King's the offense from the back end and he likes to have the puck on his stick. He has the skating ability to carry the puck out of trouble and is very willing to do that. Nolan ran the power play and showed the ability to hit the net consistently. He scored a beautiful power play goal after walking the blue line and making a subtle fake back to the strong side wall before letting a hard snapper fly. Nolan's game continues to mature and there is no doubt that he has eyes on him every shift."
2002 F Jaxson Ezman commits to Princeton for 2021

Ezman is a Wisconsin native who is headed east to play for the Tigers in the Ivy League. This season with the Janesville Jets in the NAHL, he has six goals and five assists in 18 games.
Last season Ezman split his time between the Madison Capitols in the USHL and the Jets and Capitols 18U teams in the NAPHL. He has 32 games of USHL experience under his belt.
NZ Scouts: "Jaxson is a smart player who will make nice passes to his teammates for scoring opportunities. He has a quick release and will get the shot on net. He needs to cash in on his chances but he keeps on working hard and doesn't give up."
2001 D Dalton Norris commits to Bowling Green for 2021

Norris is in the middle of his second USHL season with the Lincoln Stars, where he has nine points in 27 games on the blue line this season. Last season he appeared in 47 games with the same scoring line, so he's duplicated last year's offensive production in 20 less games this season.
Norris came up with the Oakland Jr. Grizzlies AAA teams, starting as a 13U player in 2014 and playing through his 18U season with the organization in 2019. He also picked up a pair of games with the U.S. NTDP in 2018-19.
NZ Scouts: "Dalton was the best defenseman we saw this weekend, as he controlled the pace of play whenever he was on the ice. While carrying the puck, Dalton was very poised, and always makes the right decision. In the defensive end, Norris plays with energy and is physical when he needs to be. He has an active stick that takes passing lanes away, and forces turnovers. When Norris gets the puck in the defensive end, he makes the simple play to get the puck out of the zone, or up to his forwards. Norris quarterbacks the power-play, and has great vision that allows him to find shot/passing lanes and creates chances for himself and his teammates."