2002 F Jack Ford commits to Army for 2021

Ford has adjusted well to junior hockey in his first season despite the pandemic, recording 14 points in 15 games for the New Jersey Jr. Titans. Last season Ford appeared in 63 games for Mount St. Charles 18U team, where he scored 14 goals and added 22 assists.
Ford played his youth hockey for the Philadelphia Jr. Flyers, starting as a 13U player in 2015 and playing with the program through 2019, when he joined Mount St. Charles.
NZ Scouts: "Ford is a big, strong, physical, rugged forward. He punished guys along the boards and consistently came out of 50-50 battles with the puck on his stick. He showed the ability to break down really good defenders 1v1 and made one slick deke move and dished the puck to the slot for an assist off the rush. He also fired a goal home by being in the right place at the right time as it bounced off of the glass, landed right in front of the net, and he was there to sneak it by the goalie. He protects the puck, forechecks hard, and has a quick release."
2001 F Jason Ahearn commits to Niagara for 2021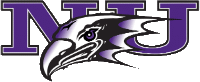 Ahearn is having a breakout season for the Johnstown Tomahawks, scoring 17 goals and adding 20 assists in just 25 games. This is also his rookie season in the NAHL after finishing up with the North Jersey Avalanche 18U team last season.
Ahearn has been a scorer at every level. He scored 24 goals in 24 games for the Avs in 2019-20 on their 18U AAA team. For the Mercer Chiefs 16U team in 2017-18, he scored 27 goals in just 21 games.
NZ Scouts: "Ahearn was stellar in the game against the Generals. Jay scored two goals and notched two more assists in the blowout win. Jay is excellent at attacking down on the forecheck eliminating passing lanes and using his stick to steal the puck from the opposition. Both of his goals were a result of Jay being able to find soft ice around the net being in a good position. Jay is a strong skater who is intelligent with the puck always trying to make high level plays. Multiple times in the game Jay was effective on the zone entries using his speed and passing abilities to create good scoring opportunities for his teammates."
2001 F Cade DeStefani commits to Western Michigan for 2021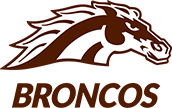 DeStefani becomes one of the rare New England players to head out west. The Bedford, N.H. native is in the NAHL with Janesville this season, where he has 10 goals and 12 assists in 18 games.
DeStefani's older brother, Ethan, was at Merrimack before leaving the program and heading back to junior hockey. He played for the Northeast Generals in the NAHL last season.
NZ Scouts: "Skilled player that excels on the power play. He makes good plays 5 v 5, but when he is given the time and space to be creative, that is when his pure skill shows. He has a great first three-step stride as his agility is what sets him apart from his peers."
2000 F Thomas Middleton commits to St. Thomas for 2021

Middleton is DeStefani's teammate at Janesville after beginning the season in the USHL with Dubuque. Since joining the Jets, he has six points in five games.
Middleton is a Midland, Mich. native.
NZ Scouts: "Thomas is a quick forward who plays a smart game. He has slick hands and the ability to beat defenders. He plays very well in both ends of the ice and competes as well."
2000 G Zack Roncarati commits to Anna Maria College for 2021

In 19 games for the Bay State Bobcats in the NA3HL this season, the former Pope Francis goalie has a 4.54 GAA but a .905 save percentage. He's getting peppered with shots every night.
As a junior at Pope Francis he posted a 1.70 GAA and he posted a 2.05 GAA as a senior.
NZ Scouts: "He stopped a penalty shot and he drove post to post to deny on a 5-3 against. He continued to get better and we think his progress is all in the right direction. He has good size, sense and poise."