2004 F Owen Mehlenbacher commits to Wisconsin for 2022

Mehlenbacher had a nice start to the USHL season with Muskegon, scoring five goals and adding an assist. He's a rookie in the USHL this season after a 68-point season in 69 games for the Buffalo Jr. Sabres last season.
The Fort Erie, Ont. native is already 6-foot-1.
NZ Scouts: "Mehlenbacher is a true power forward who is rarely contained down low because of his strength. Defensively he sees the ice well from his defensive wall and uses a cross-ice pass with accuracy to create an attack on the opposite side of the defensive overload. On the PP, he plays the half-wall and only needs a step to attack the net from the side. Mehlenbacher showed his strength and finesse scoring a Forsberg type goal with 3 defenders on him."
2004 F Ethan Bono commits to Merrimack for 2022 or 2023

Bono is Merrimack's first 2004-born commitment. He just turned 17 years old but he's already 6-foot-3 and 193 pounds.
A native of Port McNeil, B.C., Bono set a scoring record for the Pacific Coast Academy U16 team last season, potting 33 goals in 36 games to go with 26 assists for 59 total points.
This season, Bono is set to play for the Alberni Valley Bulldogs in the BCHL once the season opens. In pre-season games, he had five goals in 13 games.
2001 D Greg Japchen commits to Union for 2021

Japchen was originally committed to Nebraska-Omaha. The Pa. native has appeared in 27 games for the Amarillo Bulls in the NAHL this season, where he has seven goals and eight assists in 27 games.
Japchen has a lot of experience at elite levels. He played for the Philadelphia Little Flyers 14U team as well as Shattuck St. Mary's. In junior hockey he debuted with the WB/Scranton Knights in the NAHL before stops in the USHL with Omaha and Madison. He has also played for the P.A.L. Islanders in the USPHL, Brooks Bandits in the AJHL and this season, the Bulls in the NAHL.
NZ Scouts: "There is no doubt that Greg has skills and can shoot but he still has yet to find his game since he had a growth spurt. He engages and is good in the front but decision making and positional play need work. There is material here for good coaching to work with which is what he needs."
2002 F Thomas Milne commits to Assumption for 2021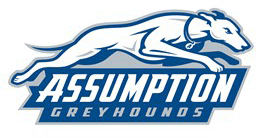 Milne is a Burlington, Mass. native who played for Arlington Catholic. After finishing up with AC last season, where he scored eight goals and added seven assists, Milne is in his post-grad year with Phillips Academy in Andover this season. In the fall, he played for Top Gun's 18U team.
Milne was a four-year varsity player at Arlington Catholic, where he scored a total of 44 goals and added 28 assists.
NZ Scouts: "He is relied upon heavily on a three-win team that has not beaten a quality opponent yet. He is their best player. Was asked to do a lot. Played the point on the power play and essentially had to carry the puck up himself. He has great straight line speed and can blow by opponents at this level easily. Separated and scored on a breakaway as he will not be caught from behind. He still has some work to do on his mobility and his ability to consistently make plays at top speed. However, he is athletic and you can't teach speed."