Merrimack received a late-arriving Christmas present on Sunday night with the news that Alaska Fairbanks center Max Newton would be transferring to the program for the second semester.
With injuries up the middle to Jordan Seyfert and Patrick Kramer, Newton will be a welcome addition.
The senior had 27 points (9 goals, 18 assists) in 36 games for Fairbanks last season and has 38 points (17 goals, 21 assists) in 68 games over the last two seasons combined.
Newton just turned 23 years old and he's originally from Vancouver; he played his junior hockey in the BCHL.
In addition, Wisconsin transfer Mick Messner should be eligible right away after the NCAA voted on its new transfer rule earlier this month, wiping out the one-year sit-out period for transfers.
---
F NICK WICKS TRANSFERRING TO CLARKSON FROM ALASKA-ANCHORAGE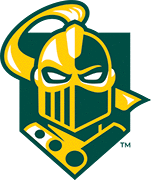 Clarkson is adding a transfer from the other side of Alaska, picking up forward Nick Wicks from Alaska-Anchorage. Wicks is another B.C. native who will be eligible for the second semester. As a freshman last season he had seven goals and nine assists for 16 points in 35 games.
Prior to joining the Seawolves, Wicks played three seasons in the BCHL with the Merritt Centennials, captaining the team his final season. He appeared in 161 BCHL games and totaled 37 goals and 82 assists for 119 points, including 75 points in 115 games over his final two BCHL seasons (2017-19).
---
'02 D LUCA MUNZENBERGER COMMITS TO VERMONT FOR 2022

The new Vermont staff has gone to Germany to add an 18-year-old defenseman for 2022. Munzenberger has been with Kolner in the DNL20 for the last three seasons. Nationally he has played for Germany's national teams at the U17 and U18 levels as well as competing with Germany this month at the World Juniors.
Last season the 6-foot-2 blueliner had 18 points in 33 games.
---
'03 F DAVID CHEN COMMITS TO YALE FOR 2022

Chen is a New Jersey native who is set to play for Salisbury this season. Last season he had 43 points (12g, 31a) in 28 games for Milton Academy and he also played split-season for the Neponset Valley River Rats 16U AAA team.
Chen came up through the New Jersey Colonials program at the 13U, 14U, and 16U levels. He had one monster season of New Jersey High School hockey, posting 31 goals and 27 assists in 16 games for Montclair Kimberley Academy in 2018-19.
NZ Scouts: "Chen is a player who puts up big offensive numbers everywhere he goes and last season made the transition to prep hockey putting up a big season for Milton. The incoming senior has transferred to Salisbury and it looks as though he is still much the same player we remember from last season. He has grown a little bit since his last roster listing and it definitely helps him in terms of using that reach to attain loose pucks. He thinks through offensive possessions very well and takes all of the available ice the opponent gives him. Works the half wall on the power play but also is able to work the point equally as well. He does a great job of drawing defenders to him, freeing up his linemates for better looks at the net. Has very good vision across the zone and made a really slick feed from the point down low for a quality scoring chance. "
---
'01 F DEVIN PHILLIPS COMMITS TO HOLY CROSS FOR 2021

Phillips has taken an interesting path to Holy Cross. A native of North Carolina, he's playing for the Brooks Bandits in the AJHL. Last season with the Bandits he had 11 goals and 23 assists in 52 games and he has a goal and an assist in two games this season.
Prior to heading out to Alberta, Phillips was a top scorer for the North Carolina Golden Bears in the EHL during the 2018-19 season, notching 27 goals and 44 assists in 43 games. Prior to his junior career, he played peewee and AAA hockey for the Carolina Jr. Hurricanes.
NZ Scouts: "A nice skater who uses his edges well. Has good vision and sends nice passes to teammates. He has an accurate shot, but there isn't much power coming from it and the release looks rather laborious. Despite his size, he doesn't back down from a bigger opponent, and will engage physically."